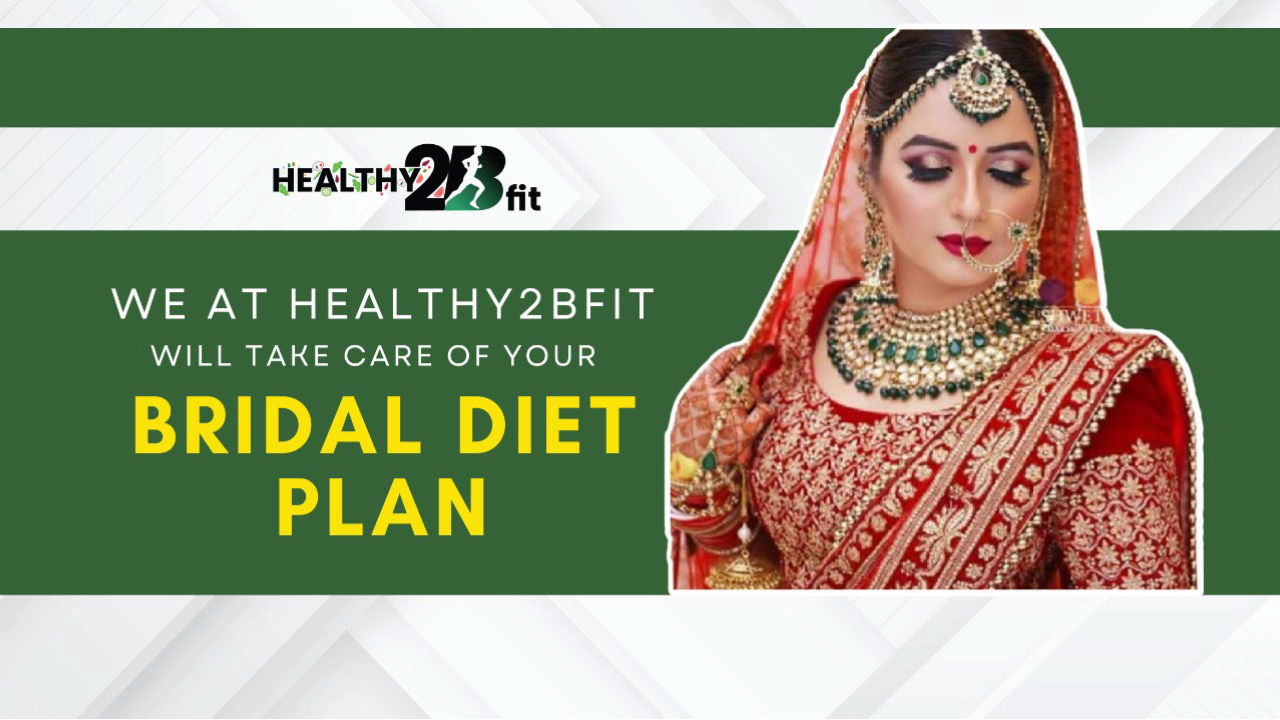 May 7, 2023
Reset your health, detox your body and be your most gorgeous version at your special day!
Bridal diet plan is not about extreme fasting. Instead, it is based on a wholesome and delicious mix of juices, smoothies, soups, salads, and lean proteins.
The result? Increased energy, sound sleep, weight loss, and greater self-knowledge — all health benefits that a bride and groom might appreciate.
Here, at Healthy2bfit we understand your need for your big day and the next chapter of your life, which indeed needs the best version of you, by health and by looks!

"Every bride strives for good skin, good hair, good nails and every miniscule detail to beautify her. And to top the list, is a good body and figure which makes you nothing less than a BRIDEZILLA along with all the running you need to do you're your outfits, jewelry, shoes and what not. Surely it becomes a task to manage everything and yet lose/maintain weight. But need not worry. Healthy2Bfit's  expert Nutrition professionals will provide you with some easy to follow guidelines to make sure you shine like a star on the most important day of your life with our bridal diet plan.

Important tips
Get enough sleep
Get a personal motivator
Drink plenty of water
Eat small Portion every 2&3 hours
Keep unnecessary fats and swets out
Meditation